Tokyo, 23/07/2017
The next live of this hot Japanese summer is at the Shibuya Garret (I can hear you saying "what? Shibuya again?" yes, you have no idea about how many venues there are in this district!) but this time Ondalternativa came here to take a peep to a new (to us) band, so, pass in my hands and go, down into another dark and underground venue in the twists & turns of one of the most vibrant city of the world: Tokyo.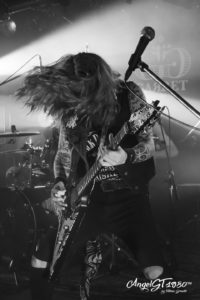 The band we are talking about this time is called Unveil Raze, born in Nagoya JP September 2011 and classified as Extreme Metal, up until now, has jumped on several stages all around Japan and the most important ones are to be named: Summer Sonic 2015 (collaborating with Coldrain), Ozzfest and taking part also at the Red Bull Live On The Road event. Last March the first album "Nine" has been released for the Agent Five Records/Universal.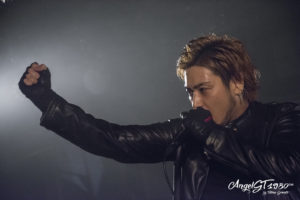 It's 7:30ish pm and finally we get to see Unveil Raze jumping on stage as second band, right before the headliner "I Promised Once", for the last day of their "Initialize Tour."
A bomb on the stage, the music starts with a blast like a jackhammer smashing your limbs and bewitching your mind, a metalcore sway, sometimes melodic sometimes hammering, but always pleasuring the ears.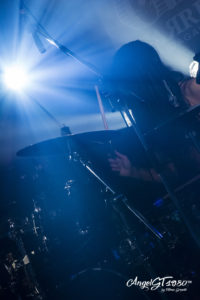 The first 8 songs are part of their new album "Nine" (also available on the Apple store) faster and aggressive compared to the old ones, more extreme, where the drums is always the main undisputed character and swift puppeteer that, along with Tsuyoshi's guitar (leader and song writer) give birth to a dynamiter and powerful sound. A mix of clean/growling/screaming vocals (in English) clearly states that this band can cross oceans and climb mountains to come to the far west to perform with no problems at all (maybe following the steps of their cousins Coldrain).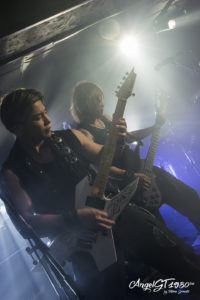 Halfway through the show we can also hear a ballad that soothes the most inflamed souls who crowded da pit from the beginning till the end. The last three songs instead are old singles, but I would call those as the classic catchphrase that sticks on your head in loop 24/7, "Halfway Point" (one of my favourite and I have to say that live is so much better) "Needless to Stay", a sort of summer-ending-anthem that when you listen to it, it can remind you about all those wonderful moments spent around the world or on a lost island (no, it's not a ballad at all… but you know, metalheads don't dream with ballads LOL). "The Phoenix Reigns" could also be their old business card always outlining the huge talent of these guys and their dream to reach the top.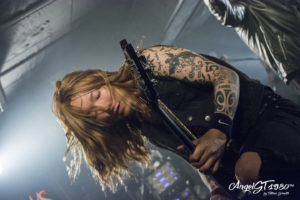 What to say, Unveil Raze is one of those noteworthy bands with a big 9 on their school report, to listen to (and to see live if possible) high volume and be carried away by their catchy and fast rhythms and going nuts headbanging and mosh-pitting old style. We'll be waiting for them also in Europe!
Setlist:
Nine
Trigger
Red Jade
Elegy of Mankind
Why Are You Here
Till The Rain Ends
Heart on Fire
Halfway Point
Needless to Stay
The Phoenix Reigns
By AngelGT1980
Italian version on Ondalternativa.it