Photography is art and so is music. Melting these two essences together is what brings me here.
"Here is my secret. It is very simple: It is only with the heart that one can see rightly;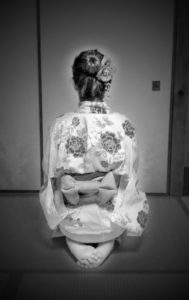 what is essential is invisible to the eye."
(The Little Price)
Just with this simple statement one can easily realise how one thing excludes the other, but in my case, I'm working to prove that everyone can see beauty in everything, omitting the obvious. My journey started back in 1990 when I listened to metal for the first time and since then I started to build the path along which I would have carried my life. In addition to horses, my other main passion has always been music and its sides. I started playing and realised how much I wanted to be part of that world even by only collaborating to make the difference. Now I'm fully into it and always working to reach perfection (relative and subjective), giving my best in everything I do, with humbleness and perseverance.
I collaborate with the alternative-music webzine Ondalternativa, dealing with everything about metal music, and since August 2015 I write reviews for new album releases, do live reports, interviews and photo-shooting (not to mention I'm an editor/publisher now) and this had me thinking about how much I want to work behind the scenes for any band who will give me this opportunity.
Furthermore, in 2013 I traveled to Japan for the first time and discovered the impressive amount of metal bands the "land of the rising sun" has to offer. Since then I've made several new and amazing friends, in the music business, who became part of my life in no time. Finding myself traveling back and forth the country 3 or 4 times a year, it gives me the opportunity to go to many Live Concerts and check on new bands (or at least new to me) with the result that now I'm trying to promote the music of those few bands I got into contact with, around Italy and Europe.
Contact: